Tactical MOLLE Seat Organizer v2
No More Messy Vehicles!
More Space, Zero Clutter.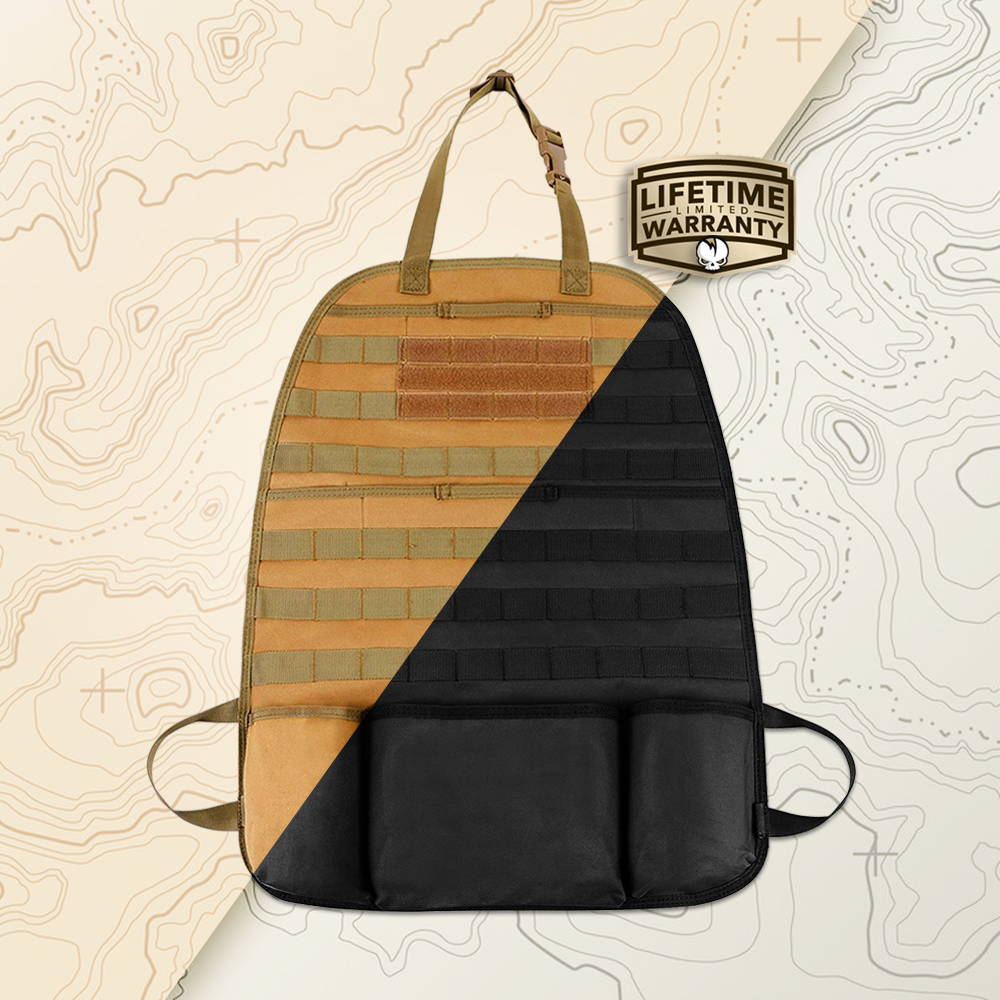 Keeps all your EDC gear at 1 place
Lifetime Anti-Scraping Protection
A Must-have vehicle accessory
You're an outdoor enthusiast. You have to be, you live life on the edge of adventure!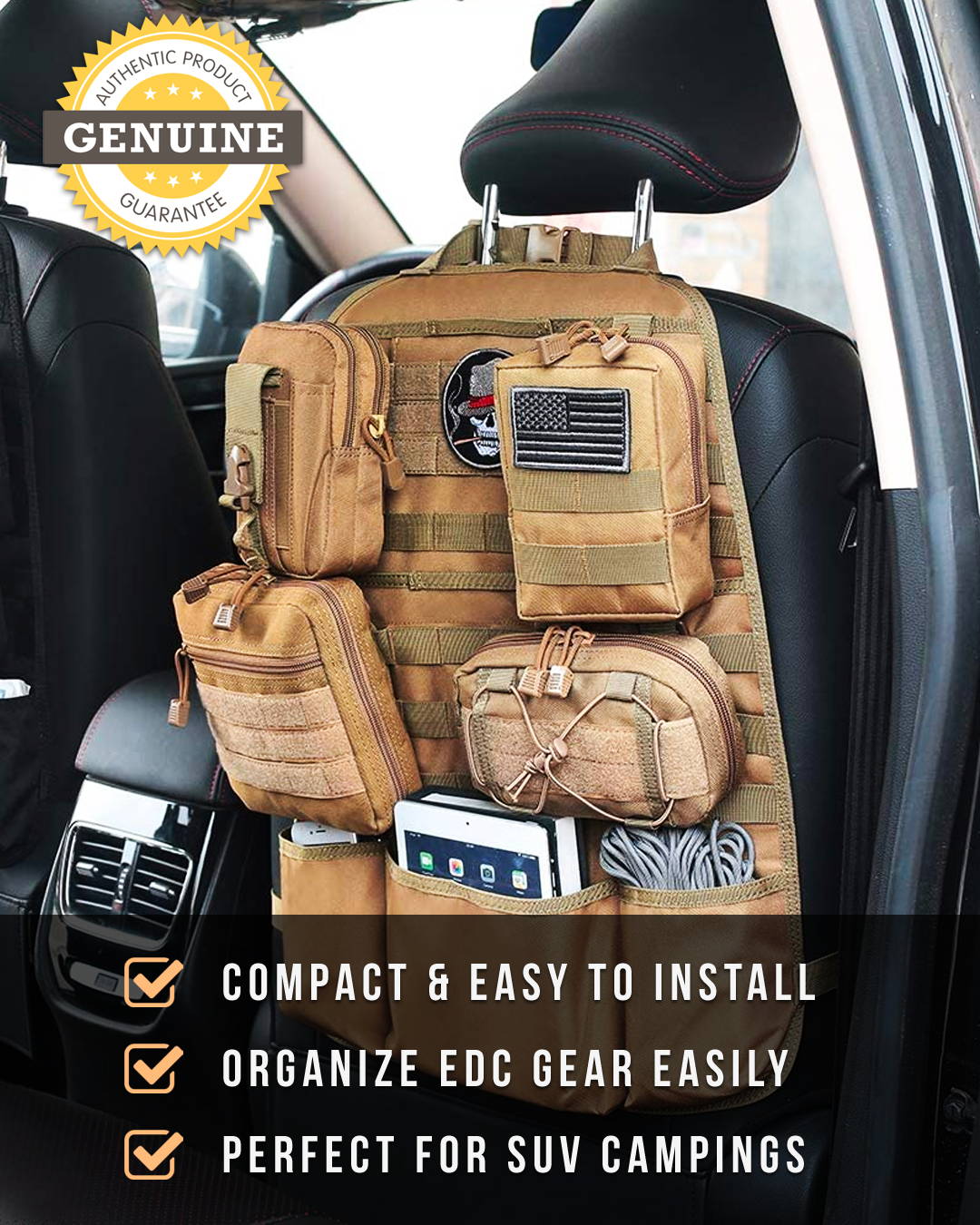 But what about your vehicle?
Your Everyday gear is just lying around in your vehicle like it doesn't belong there.
It needs an organizer that can hold all of it and keep it accessible at one place.
The Skullvibe Tactical Seat Organizer v2 does exactly that!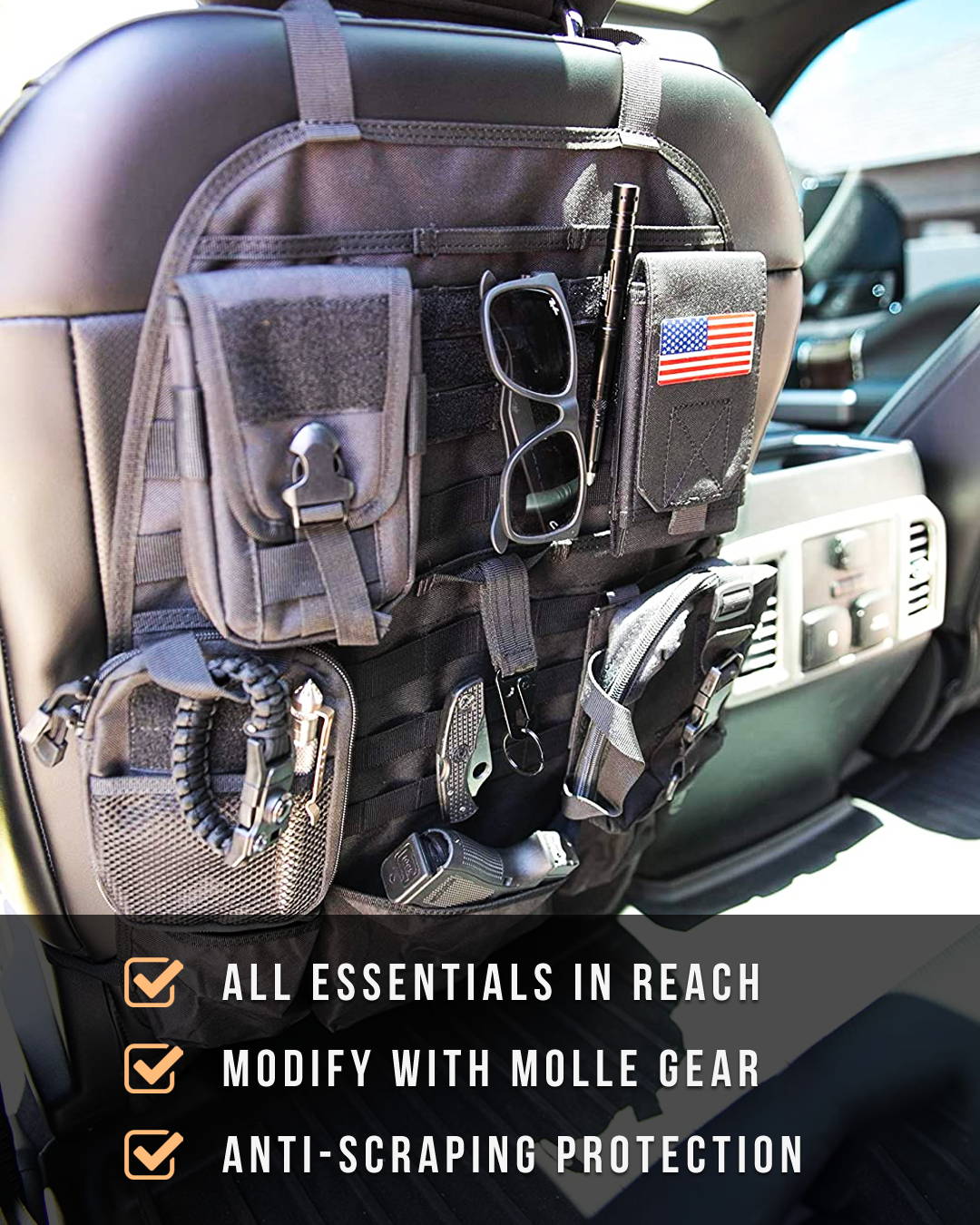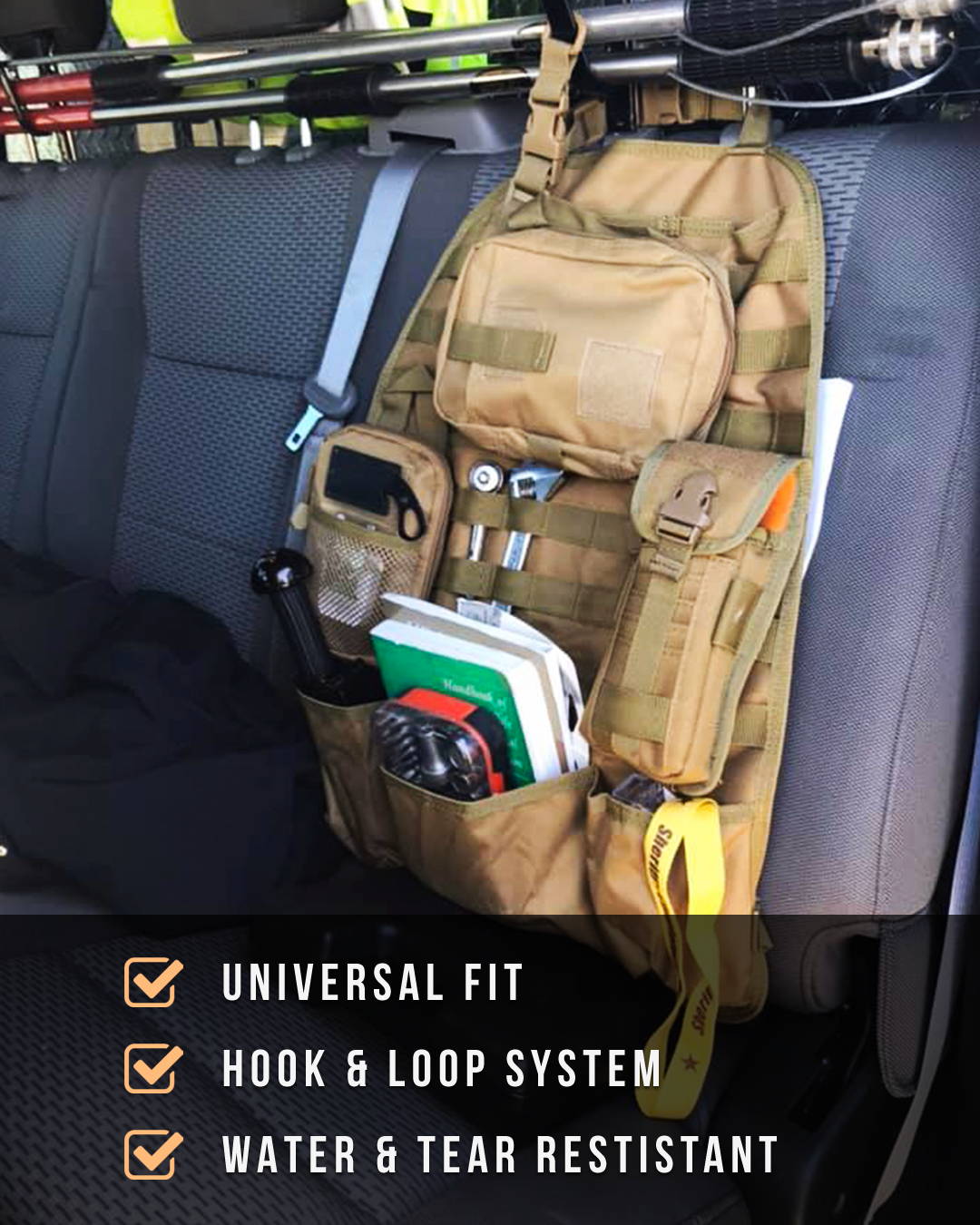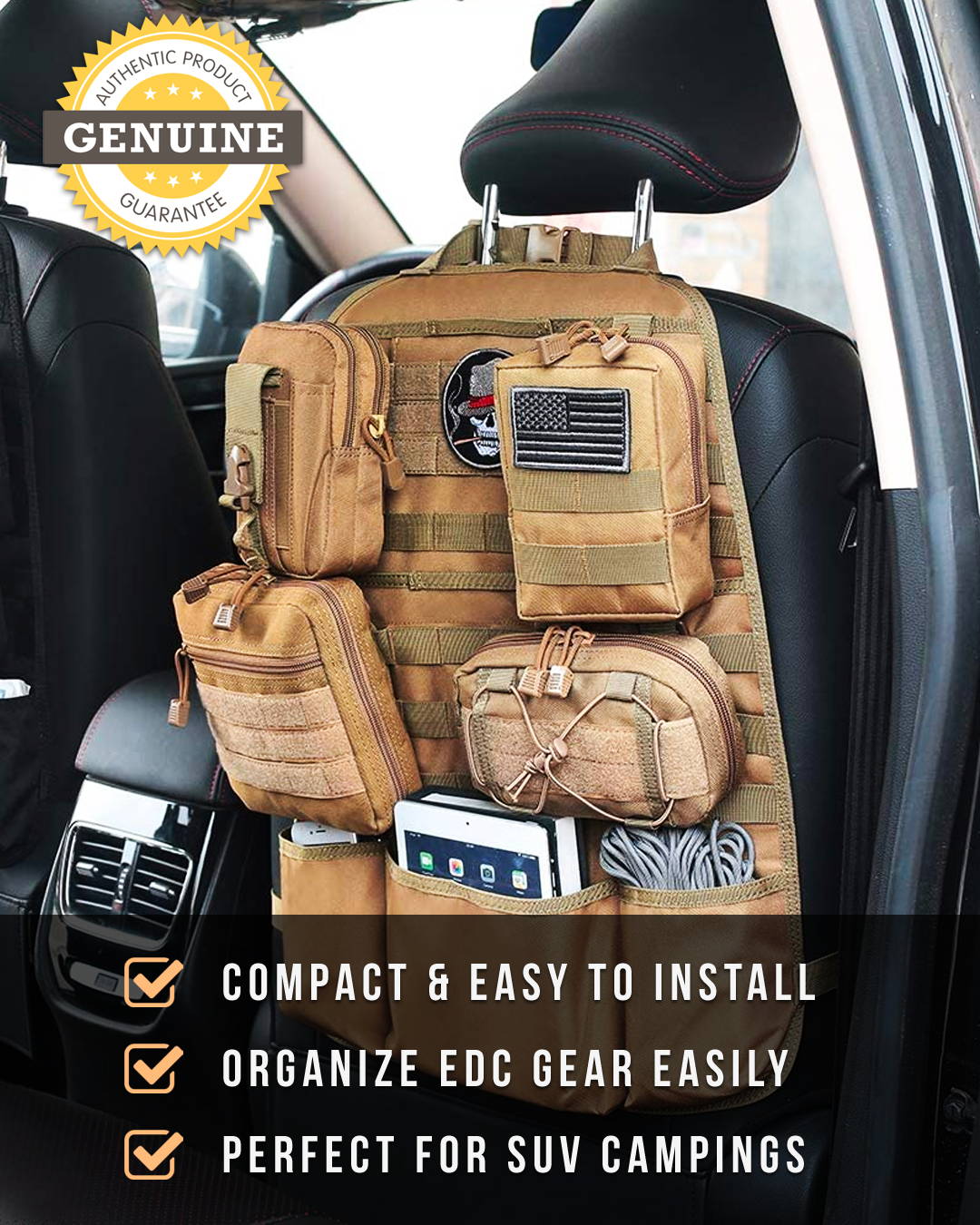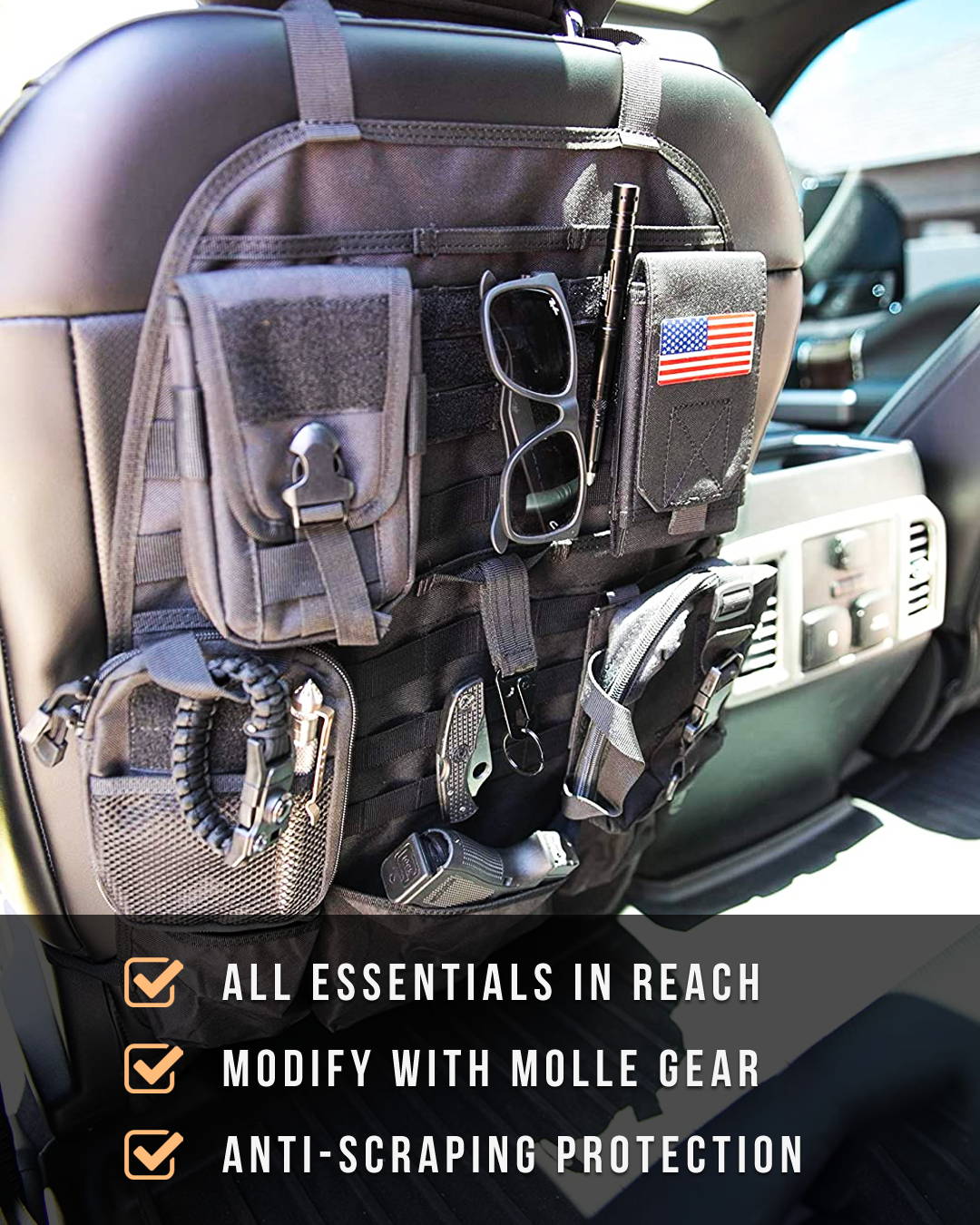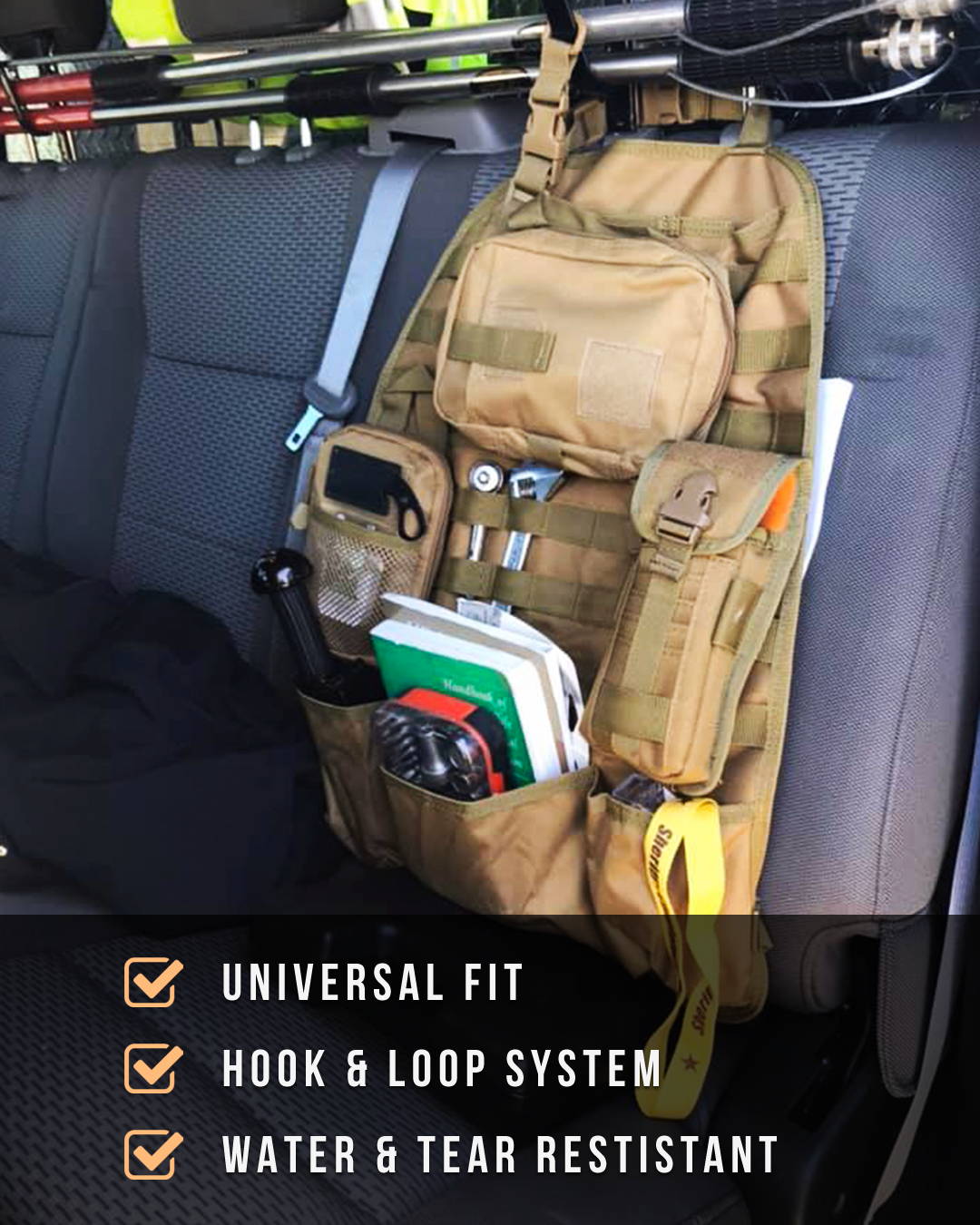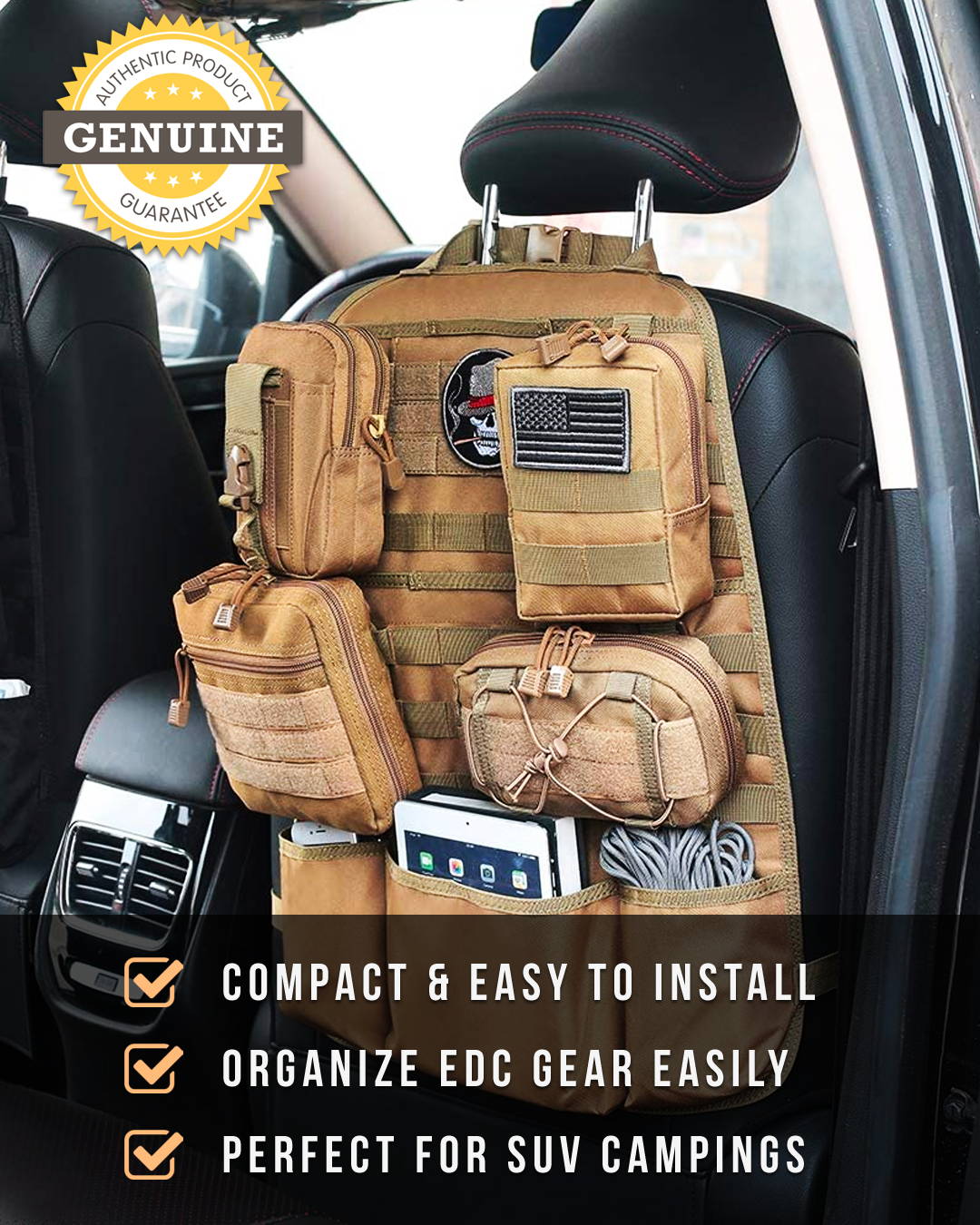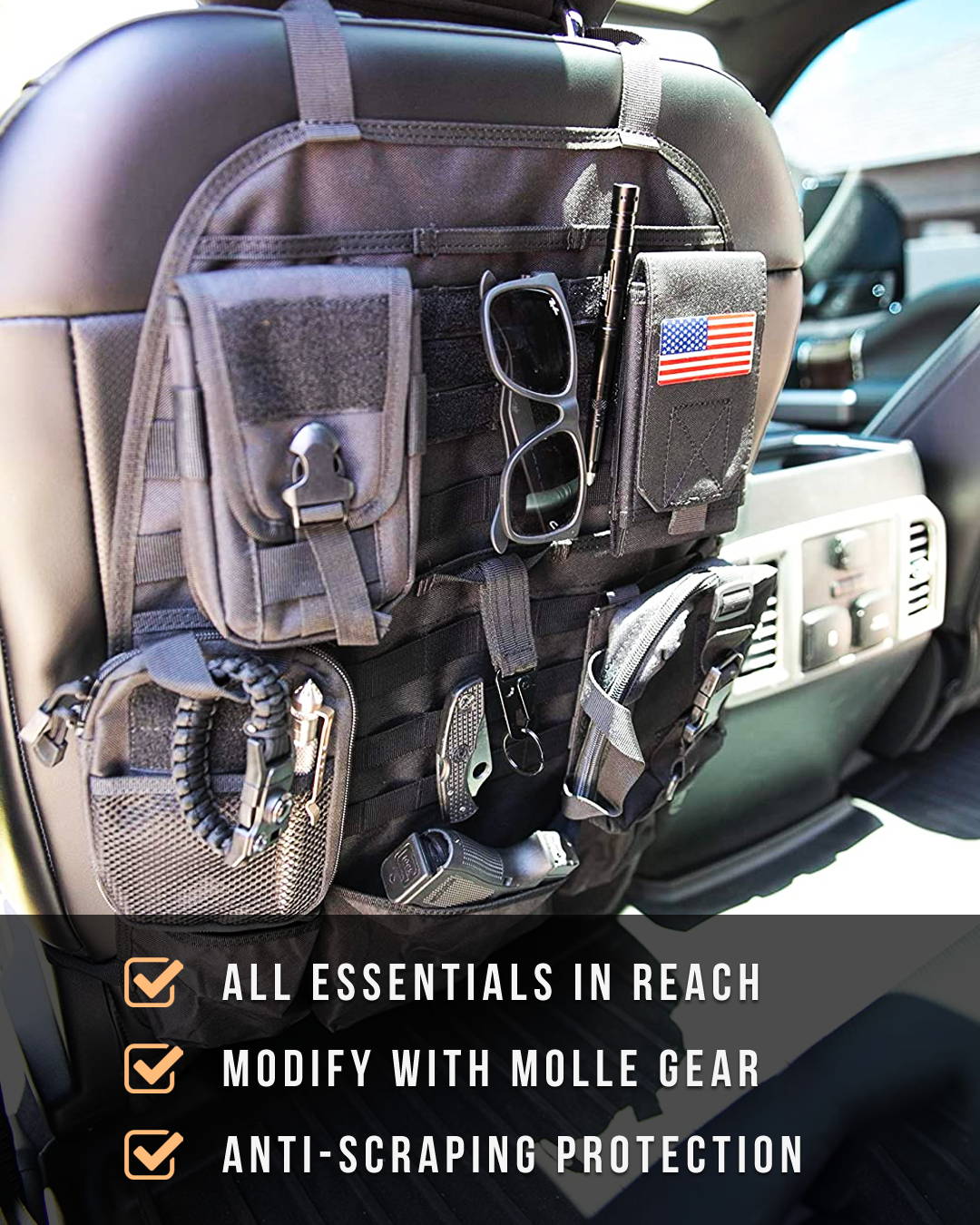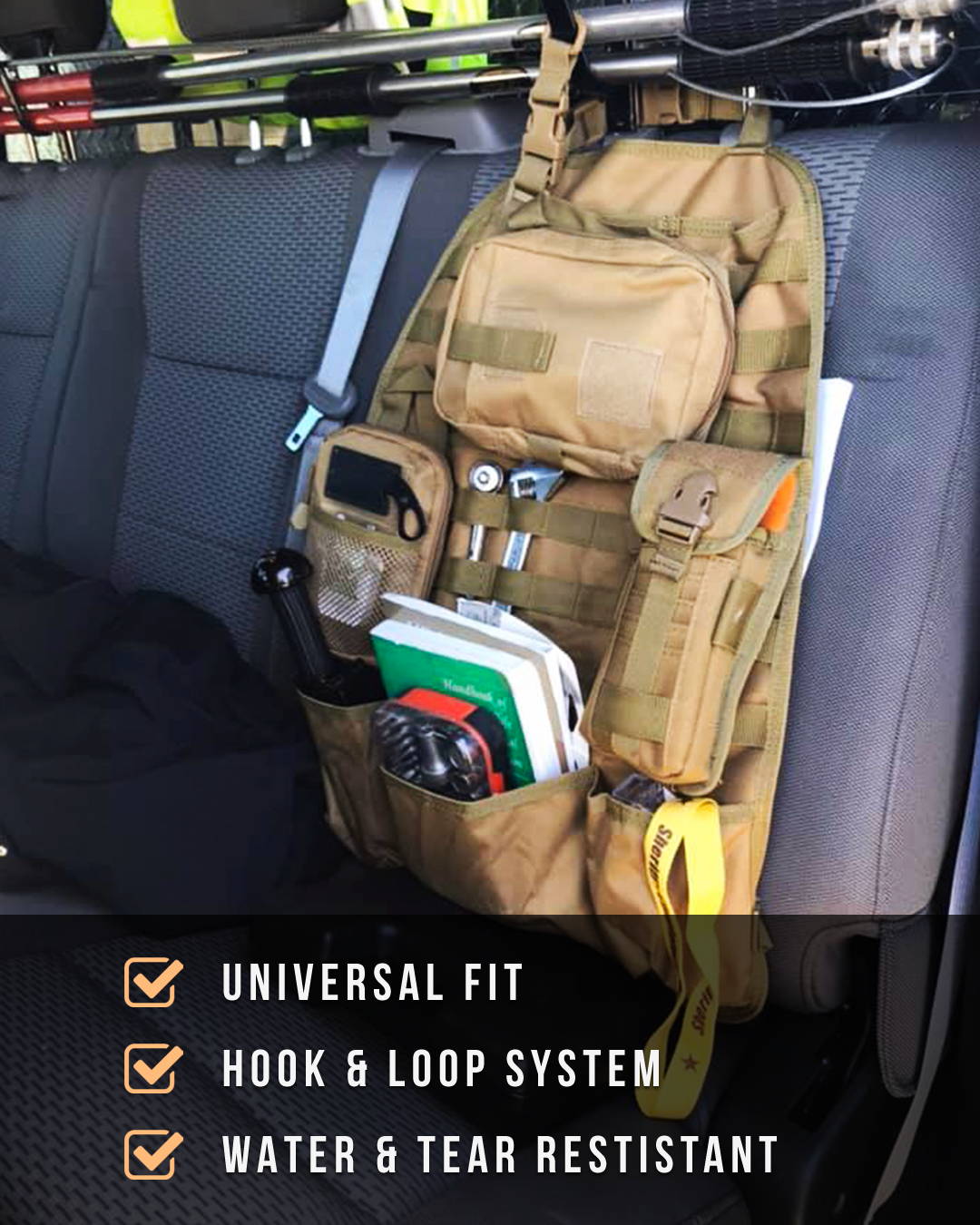 For Whom?
Outdoor Enthusiasts – Designed in the US, Tactical Car Seat Organizer v2 is a Perfect Companion to store all your camping, hiking or hunting gear!
First Responders – Stay Organized & Fully Equipped on the go with 9 Functional MOLLE straps! You can also flip it to the front seat and every tool-kit will be in your arm's reach.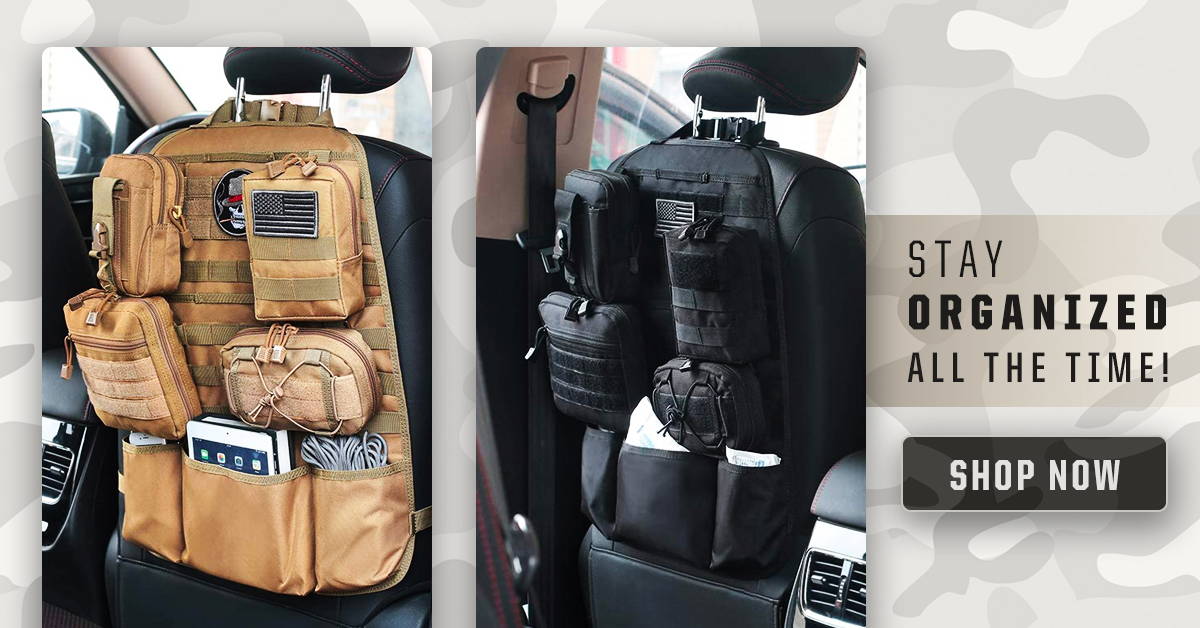 Multiple Compartments
Two Large sized pockets with sturdy velcro enclosing, that will keep all your stuff in place while on road.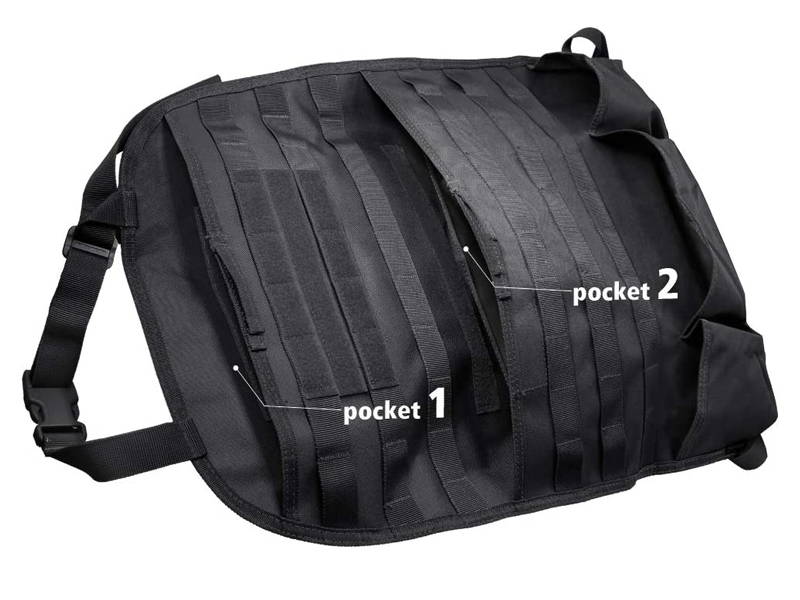 Military Grade Construction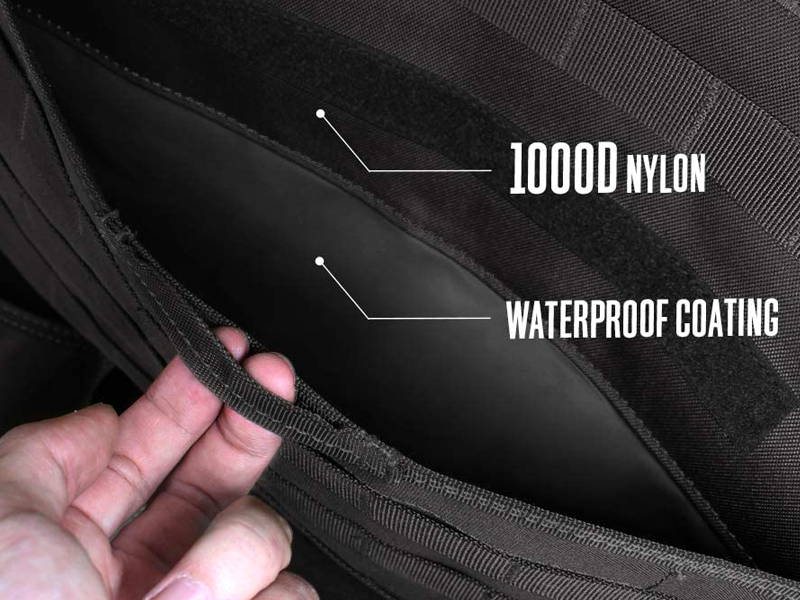 Tactical Seat Organizer v2 is made of Durable 1000D Colorfast and High-density nylon that is meant to last even for the most rugged user
 Spacious & Lightweight
This is perfect for SUV Camping. Now you don't need to open boot space for every small thing.
Also, More space to rest & sleep!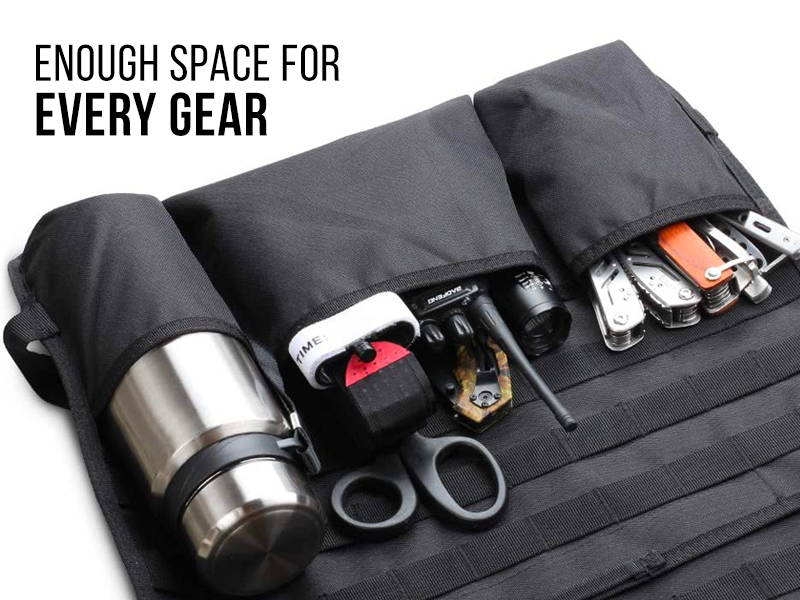 What Our Customers Say
95% of customers loved their Tactical Seat Organizer v2. We're dealing with rest! (in a good way)
FAQs
Will it fit my Vehicle?
It's a universal fit that measures 23*17 inches. One size fits most vehicles, SUVs, trucks, MPVs, pickups, etc.
After they get loaded up, they can be transferred from set to seat location or from one vehicle to vehicle very easily.
It can be installed behind the seat or even in front of the seat when there is no passenger sitting on it.
Will it sag behind the seat?
No, It will not! The Organizer features two adjustable straps and a durable buckle to fit around your headrest and at the bottom between the seat back and base. With its tough stitching way, it can hold upto 50 lbs.
Is it completely waterproof?
It is water-resistant but not completely water-proof since it's made of 1000D Nylon, however, the two inside pockets are coated with water-proof material to hold some valuables.